Mobilitas Obtains Industry-Leading 100% Presence In Africa
In 2016 the MOBILITAS Group will achieve a key corporate milestone: a physical presence through its subsidiaries in each of Africa's 54 countries.
"As the world's second-largest continent and growing trade destination, Africa is transcending its mineral
wealth to assume a role as a key hub for the global economy," explains MOBILITAS' Chairman, Alain Taïeb.
"From the early 1990's, our recognition of and investment into that trend has been a critical ingredient for our market leadership today, both in Africa and internationally."
Based in France, MOBILITAS has established itself over 40 years as a leading international provider of
integrated, high-quality removal and relocation services, and has been active in Africa for 22 years. The
Group's infrastructure on the African continent currently includes 1 578 wholly-owned vehicles, 171 000 m²
warehouse storage and 2 248 full-time staff.
Present in 84 locations in 45 African countries, MOBILITAS' African network comprises AGS Movers, a FIDI and ISO-accredited provider of international removals; Executive Relocations, offering total support to expatriates on foreign assignments; and Archiv System, aiding organizations' records management and storage.
From an initial entry-point to Africa with an AGS branch established in the Ivory Coast in 1993, the Group's
plan for continued expansion retained its momentum. A roadmap, announced at a company conference
earlier in 2014, has been embraced which will cement MOBILITAS' physical presence in the remaining nine
African countries by October 2016.
MOBILITAS has simultaneously launched Africa54 – a multi-channel marketing campaign which will culminate in high-profile events in Paris and Johannesburg in September 2016 – celebrating the Group's 'All of Africa' presence.
More information on Africa54 will be communicated as the campaign unfolds.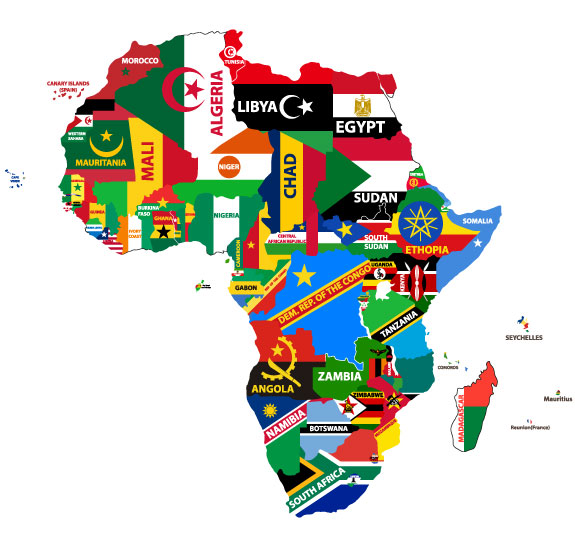 Through its subsidiaries, MOBILITAS is present in 80 countries and over 170 locations worldwide. These include AGS Movers (128 locations in 80 countries); ARCHIV SYSTEM (France, Africa and Asia); Executive Relocations (Africa and the Middle East); CSE-Executive Relocations (France); FROESCH GROUP (Germany and Russia), Pelichet (Switzerland and France), 360 Relocations (UK); Démépool (France); Les déménageursbretons (France); Demenagerseul.com (France); Stockerseul.com (France) and the Laser Transport Group (Sub Saharan Africa).