ERA Focus: Tunisia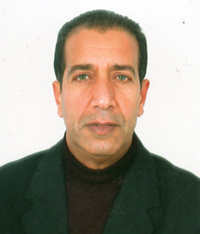 Tayeb Barghouthi is Executive Relocation Africa's Destination Services Consultant in Tunisia's capital, Tunis. He has been working in the industry for the past seven years and says he has seen a significant increase in expats relocating to the country over the last couple of years.
Tayeb says he loves his job, especially the freedom of movement and the ability to manage his daily tasks. His first priority is always to include the assignee throughout the process so that they are constantly informed of all developments. Tayeb states that he devotes a lot of his time and attention to his assignees to ensure they are comfortable with the relocation process.
"When doing a house search, I try not to be overly friendly with the landlords or estate agents even if they are old friends as this makes the assignee feel uncomfortable, neglected and not part of the conversation," says Tayeb. He believes that a good relocation consultant must always be patient with his/her assignee. It is one of the most important qualities to have.
Tayeb's advice to anyone relocating to Tunisia is to gather as much information about the country as possible from various sources and to familiarise themselves with the new environment.
When Tayeb isn't showing new assignees around the city, this father of three says that he indulges his passion for music and books by listening to old French classics and reading French and Arabic literature and poetry.