Executive Relocations Africa Zimbabwe: Veronica Breakfast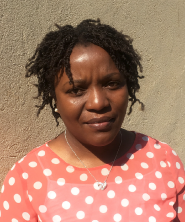 Veronica Breakfast says her journey in the relocations industry started at the beginning of 2015 when she joined Executive Relocations Africa. The married mother of a 15-year-old daughter and ERA's Destination Services Consultant in Zimbabwe says she loves to meet new people, new assignees and their families and being able to assist them to settle down in Zimbabwe.
Veronica says that the cultural changes and differences that assignees and their families encounter in a new country present big challenges, while learning to adapt to a new environment can also be difficult. Her advice to anyone moving to a new country is to keep an open mind and to make the best of their experience. "Explore what the country has to offer, even if you just go out and taste the different types of foods from the local culture," she says.
She explains that the cash situation in the country is a bit tricky at the moment and expats find it difficult to manage their day-to-day cash spend as Zimbabwe often experiences cash shortages.
Working with people on a daily basis requires that one always plans ahead so that nothing goes wrong, says Veronica. She recalls a time when she experienced car problems and had to take an assignee around the city the next day. Although she had the car fixed before the appointment, she decided to rather hire a car to avoid the risk of a break-down whilst with the assignee. She says planning ahead is important to avoid causing a delay as most assignees are busy and very short on time.
Veronica believes that a good Destination Services Consultant needs to be friendly, always wear a smile and be approachable. "It is important that assignees feel comfortable, relaxed and know that they have someone in their corner. It is also necessary for consultants to be organised to ensure that their missions are successful," she adds.