ERA Focus: Algeria
Chem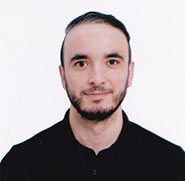 seddine Boulouh, fondly known as Chems, is our Algerian-based Executive Relocations Consultant. Chems, who is passionate about sports and has a love for travel, has been working for Executive Relocations Africa for the past three years. "I love my job, especially when I see how happy an assignee and their family are after a mission is complete," he says.
The biggest challenge expats face when moving to Algeria is the immigration process. To obtain a work permit and a residence card requires a lot of documents and is a very long and time consuming process for the assignee.
During his three years in the relocation industry, Chems has faced many hurdles. He recalls a time during a mission in 2015 where the assignee was at risk of deportation as he didn't have the necessary documents to obtain his residence card.
Chems took it upon himself to use documents from the assignee's company website and had these certified at the police station to speed-up the process. This initiative was a success as shortly thereafter, the assignee was issued a residence card.
Chems stresses that it is important as a consultant to always think on your feet to show the assignee they're in good hands. His advice to anyone relocating to Algeria is not to be afraid to move to a new country. "The assignee needs to embrace the change, enjoy the experience and the beauty that the country has to offer," he adds.
Chems believes that a good Destination Services Consultant needs to be serious, patient and most of all have knowledge of the country and the market.